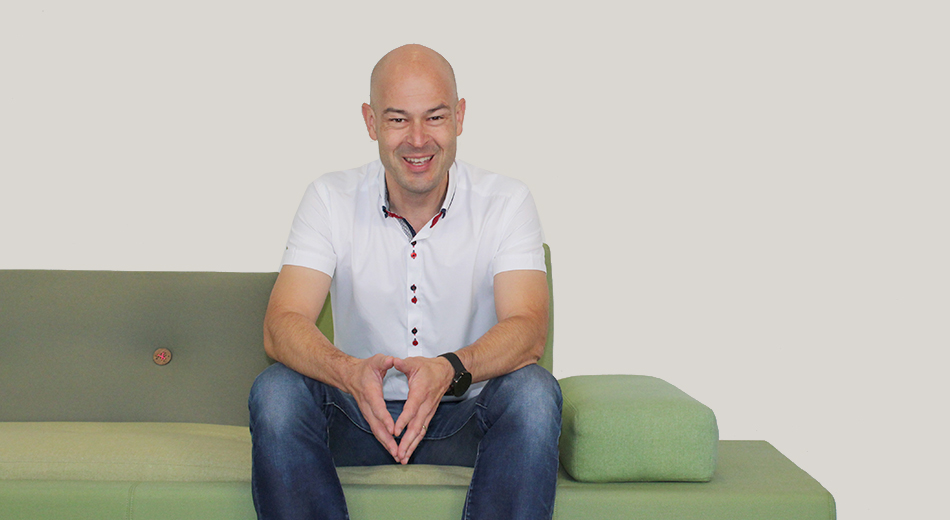 Nicolas
Vogler
Chief Operating Officer
I see myself as an "all-terrain" business economist. I oversee the teams of Finance, Human Resources, IT and Marketing & Communications, and manage the operations of the technology park Le Vivier. I very much enjoy having such diverse areas to deal with on a day-to-day basis, because that's what keeps my role interesting.
Once we've taken an interest in a new startup, we help them "bring their papers in order". Young entrepreneurs are completely focused on developing and perfecting their technology, and that's fine. But when you're serious about taking your startup to the next level and building a business, you also need to set-up a proper finance structure, adhere to legal regulations, draft employment contracts and so on.
And that's where I come in. Thankfully, I am surrounded by experts in various domains to help these young entrepreneurs officialize their business structure and prepare them for operations in the real world.
My life motto? Simply enjoy life!
Sports are a great way for me to stay healthy and balanced. I prefer the outdoors for physical exercise, the fresh air helps me clear my head. Depending on the season I'll go hiking, skiing, or standup paddling. I consider myself fortunate to be living in an area where mountains and lakes are literally at my doorstep.